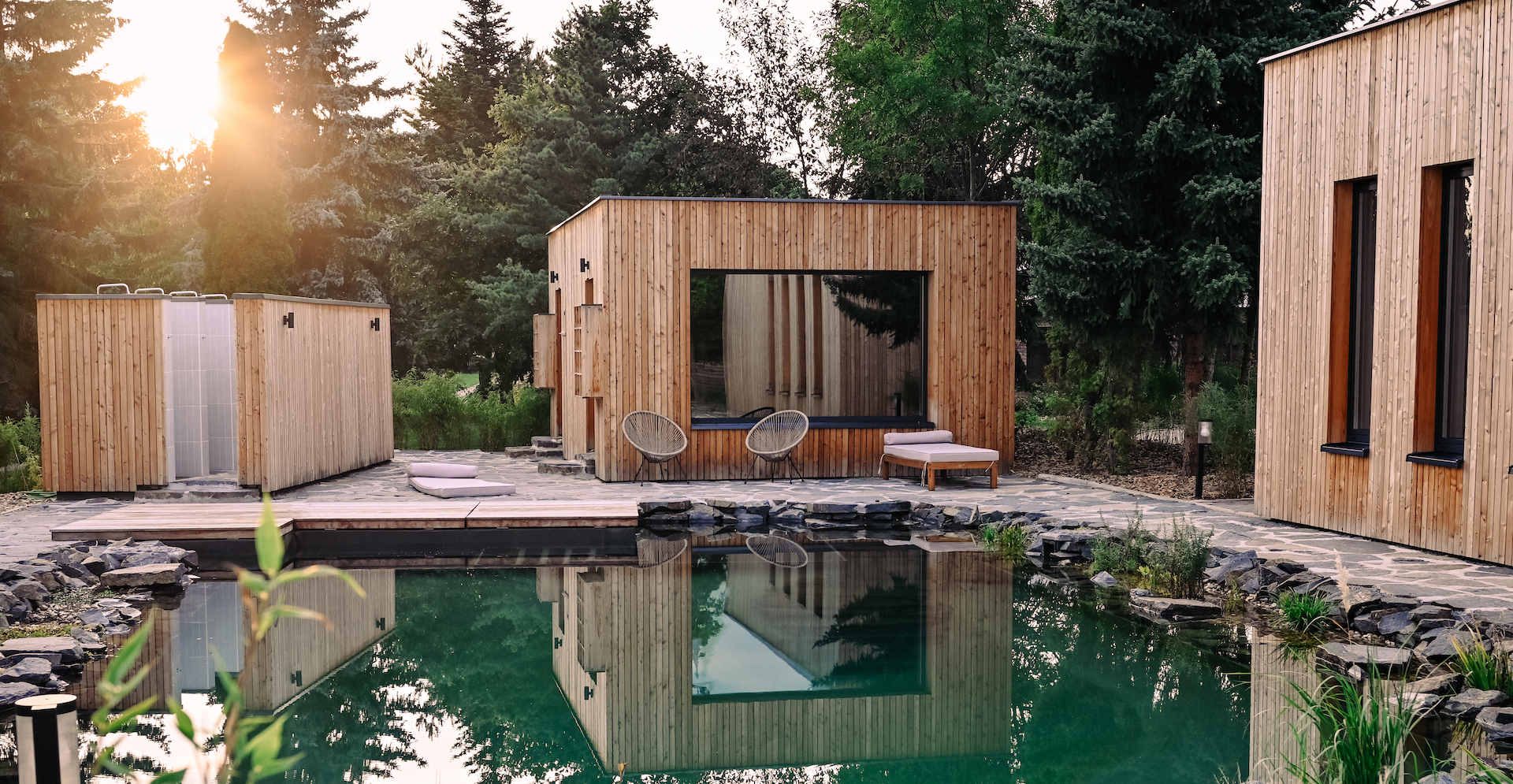 Hotel
•
Mokrovraty, Česko
Wellness resort po.spolu
Reservation
Pick your dates and number of guests
---
---
---
---
Simplicity, clean lines, neutral colours, and a modern design warm the soul and put a smile on the lips. This is the Pospolu wellness resort. It is situated among the Brda forests, hills, and orchards just 30 minutes from the capital city.
The unique story of the owners, Hana and Vláďa, began to be written thanks to a Buddhist teacher whose words, philosophy, and profound realisation were able to open their hearts and change their lives. That is why this project was created - a place where the soul and body are in balance.
Read more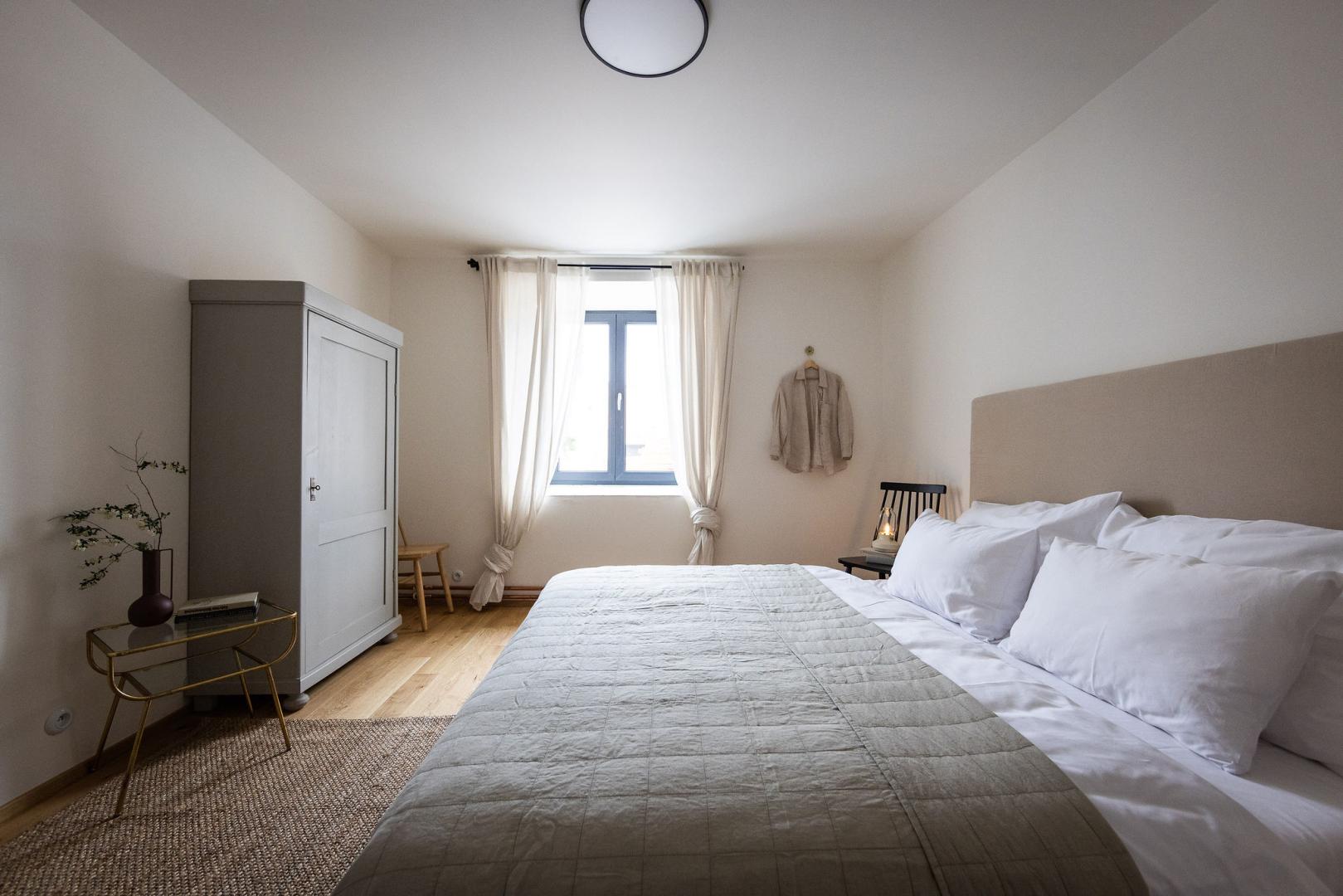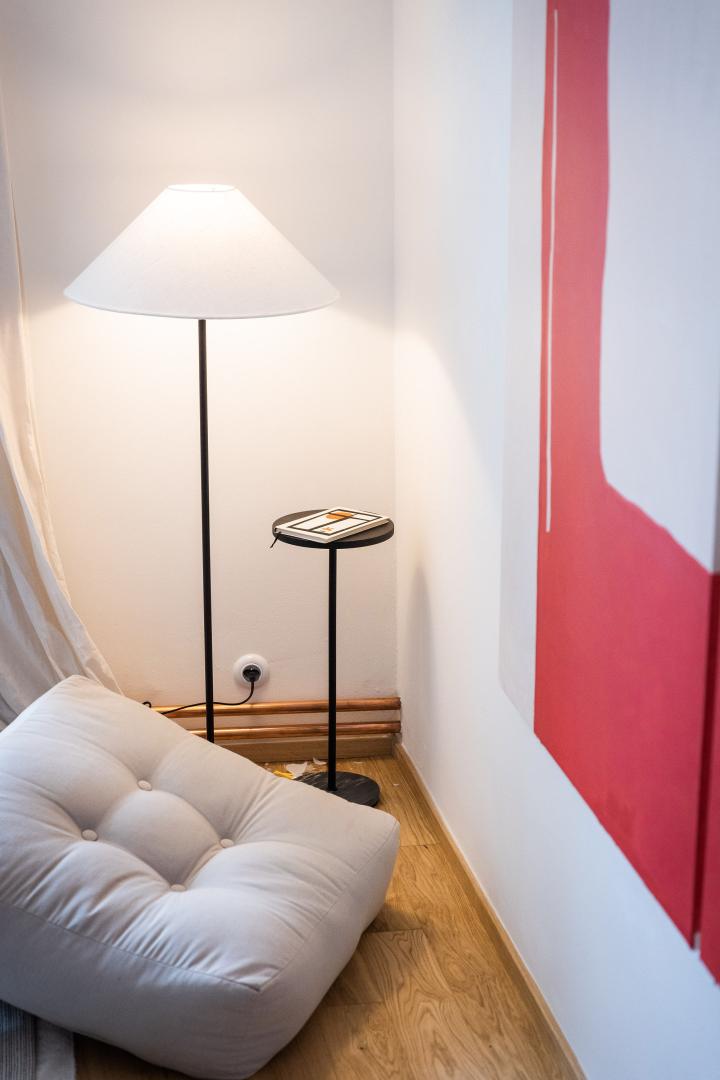 Rooms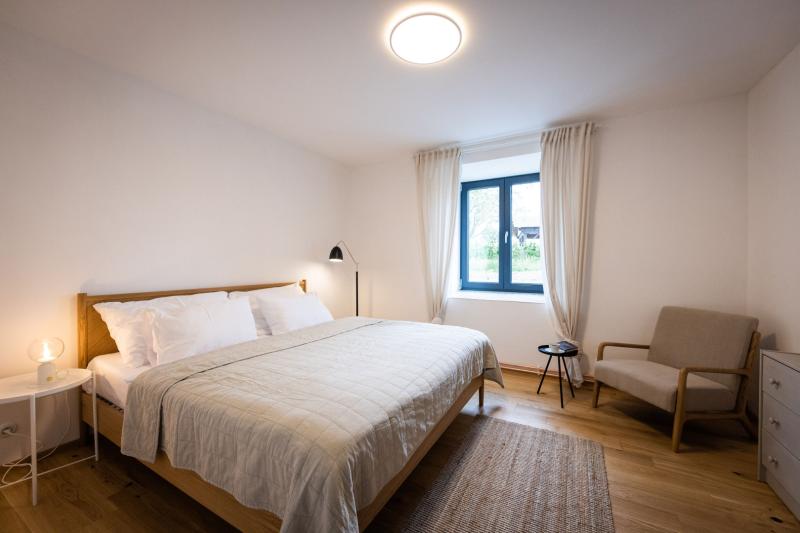 Nepal - Room 2R
Max. 4 guests
Our tips
Wellness is here too!
Relax in the sauna or whirlpool, after which you can cool down in the water of the biotope pond. You can also taste a variety of fresh juices and smoothies at the fresh bar.
Wine cellar
It is at your disposal for tastings and sommelier services. For private events or to complement activities during group stays. Apart from the wines, the interior is dominated by rare wood from Asia. The pleasant atmosphere and the size of the cellar will charm you.
Trips around the area
Visit the Dobříš Chateau, which is a favourite place for filmmakers. Its scenery has been used in many Czech fairy tales. You can get there in 8 minutes by car and half an hour by bike. If you're on holiday with children, head to the Deer Homole Zoopark. Deer, fallow deer and mouflons are waiting to be petted.
The large multifunctional hall
You will find a sizeable multifunctional hall ideal for events, meditations, exercises, workshops or conferences. The modern technology of the hall is a matter of course.
Trail above the Štěchovice lagoon
Follow the romantic St. John's Streams trail, which leads through the deep rocky valley of the Vltava River around the Štěchovice Reservoir. Don't forget to visit the Viewpoint Máj!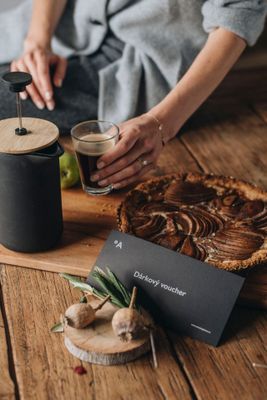 Gift tip.
Give your loved ones an adventure in one of more than 300 amazing places by purchasing a luxurious voucher. The voucher can then be used to pay for your booking.
Vouchers offer
---
---