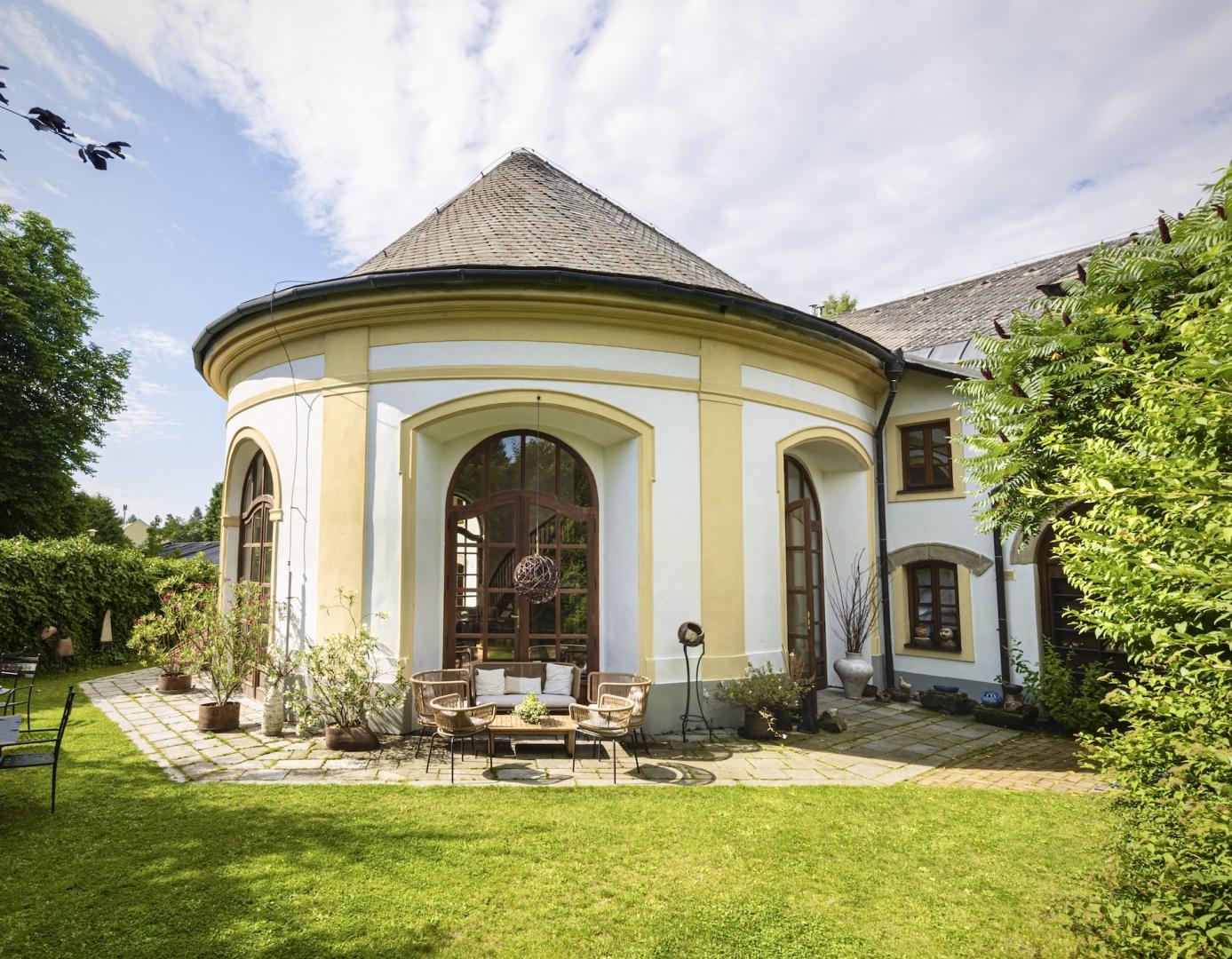 Boutique Hotel
•
Žďár nad Sázavou, Česko
Kaple svaté Markéty
Reservation
Pick your dates and number of guests
---
---
---
We will confirm the booking
~ 2h
reaction of the owner
---
That is a unique space where history was made. The chapel was part of a Cistercian monastery in the 14th century. A place where the walls could talk and where you can now dream and relax.
This originally Gothic church boasts the fact that in the 17th century, it fell into the hands of the great architect Spinneli, who created a Baroque chapel with its typical 8-cornered plan.
Read more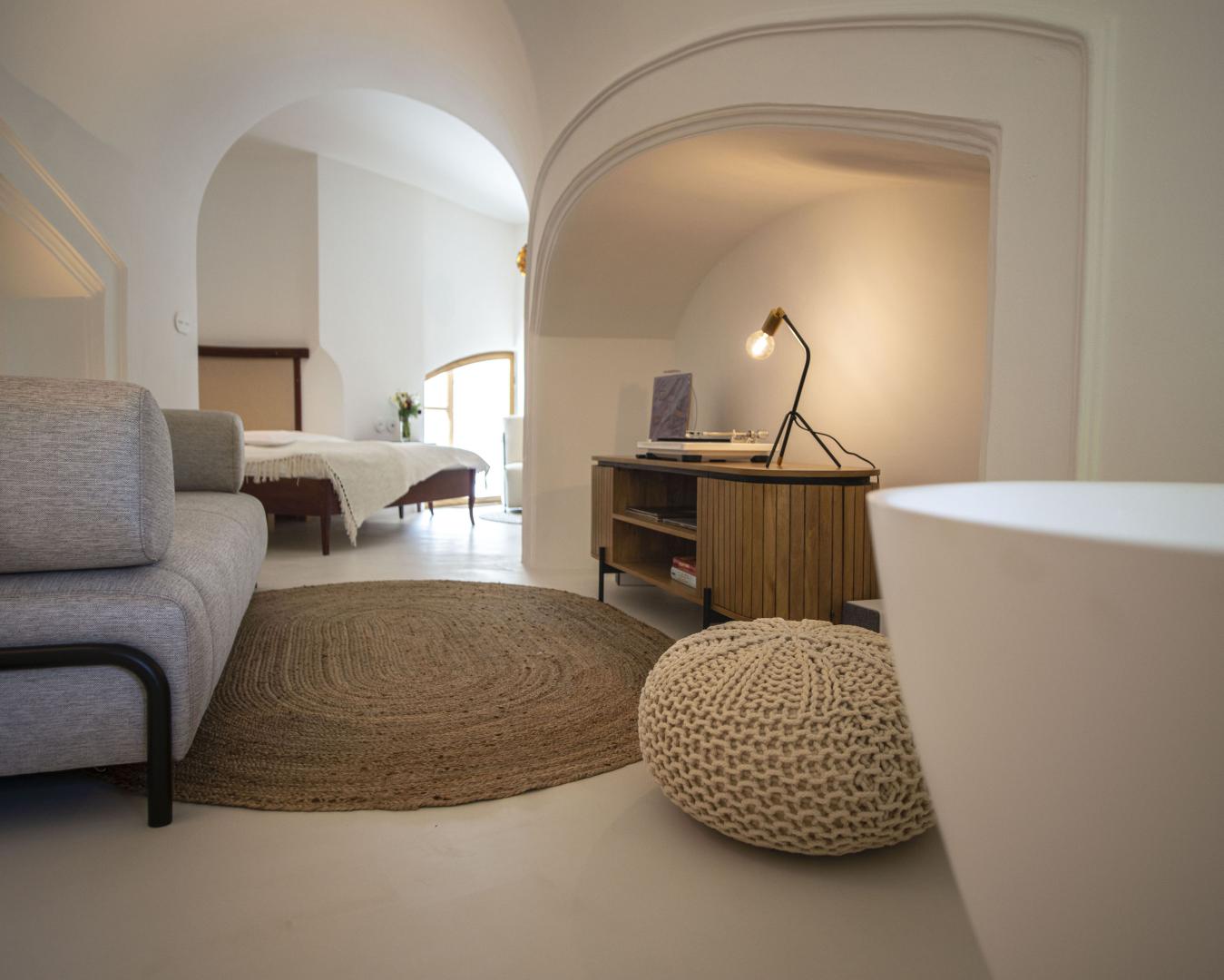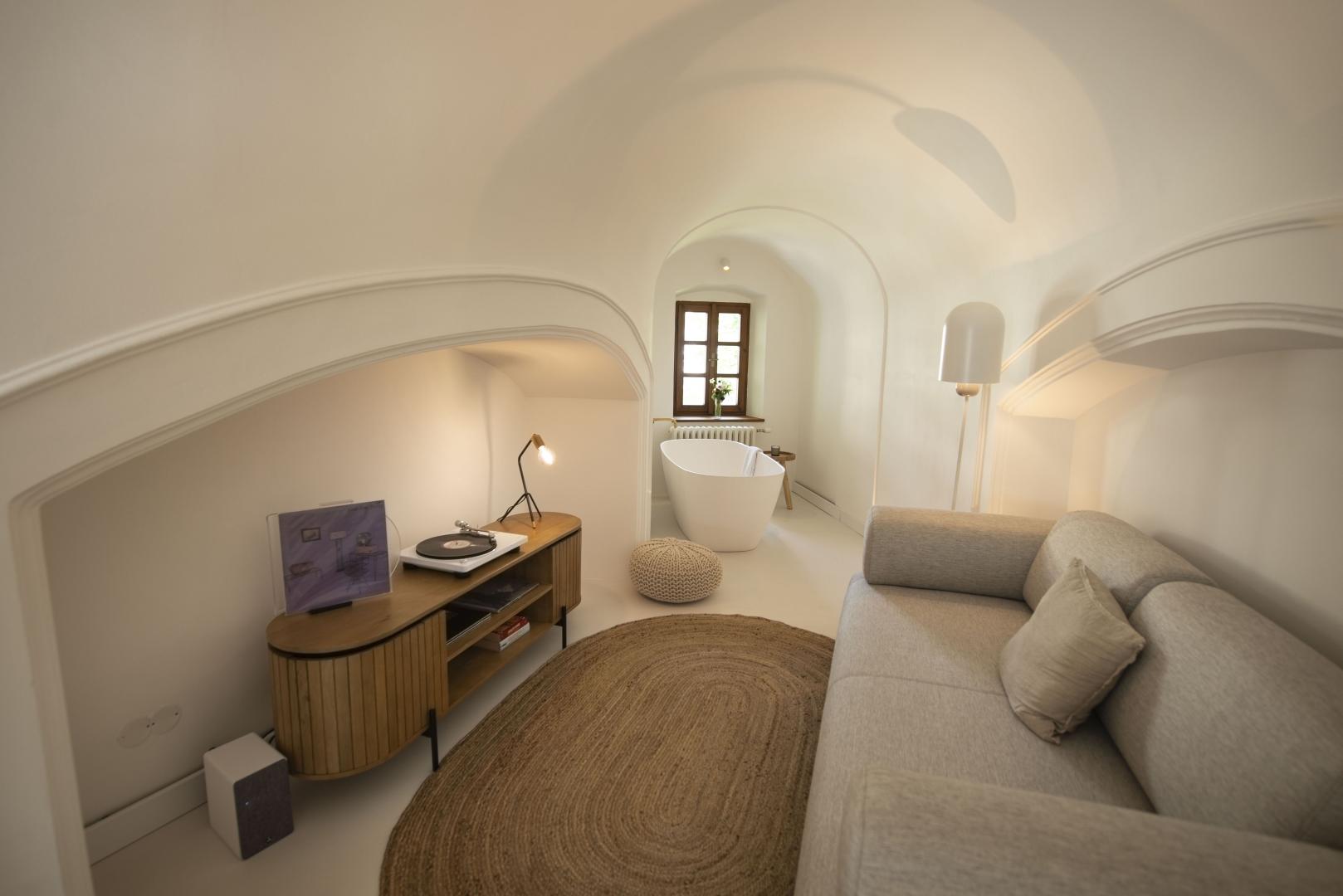 Rooms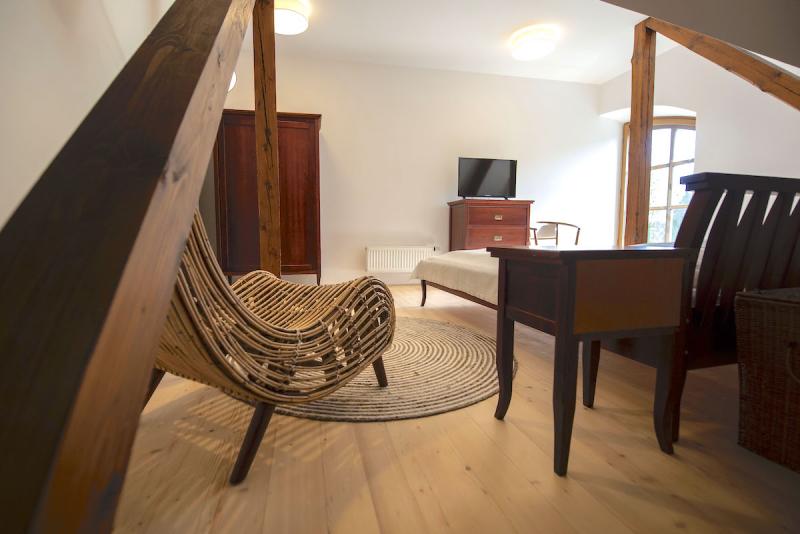 Room in the attic
Max. 2 guests
Our tips
For coffee and wine lovers
In the chapel, you can not only have an undisturbed breakfast for hours but also enjoy the unique Alsatian wine and coffee they care about. Every day, you will find something different, always delicious.
Part of the chateau
The chapel is an integral part of the Žďár Castle complex. Take a tour; it's worth it. Or take a walk to Zelená hora and visit the famous Pilgrimage Church of St. John of Nepomuk, a UNESCO World Heritage Site.
Like a ceramic gallery
Since the owner's mom is an artist and is best at working with ceramics, you'll find her products around every corner here. It has become an integral part of the chapel; sometimes, you can take some of the pieces home.
That's what we call romance
In your room, soak in the freestanding tub, put on a record, and read a book. Come downstairs, enjoy some great wine, order a picnic basket, stroll through the garden and end the day in the private sauna.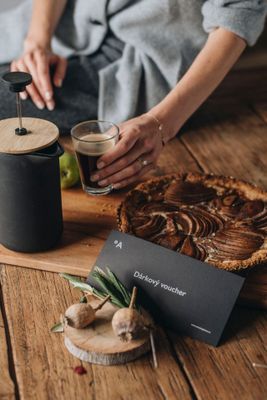 Gift tip.
Give your loved ones an adventure in one of more than 300 amazing places by purchasing a luxurious voucher. The voucher can then be used to pay for your booking.
Vouchers offer
---
---