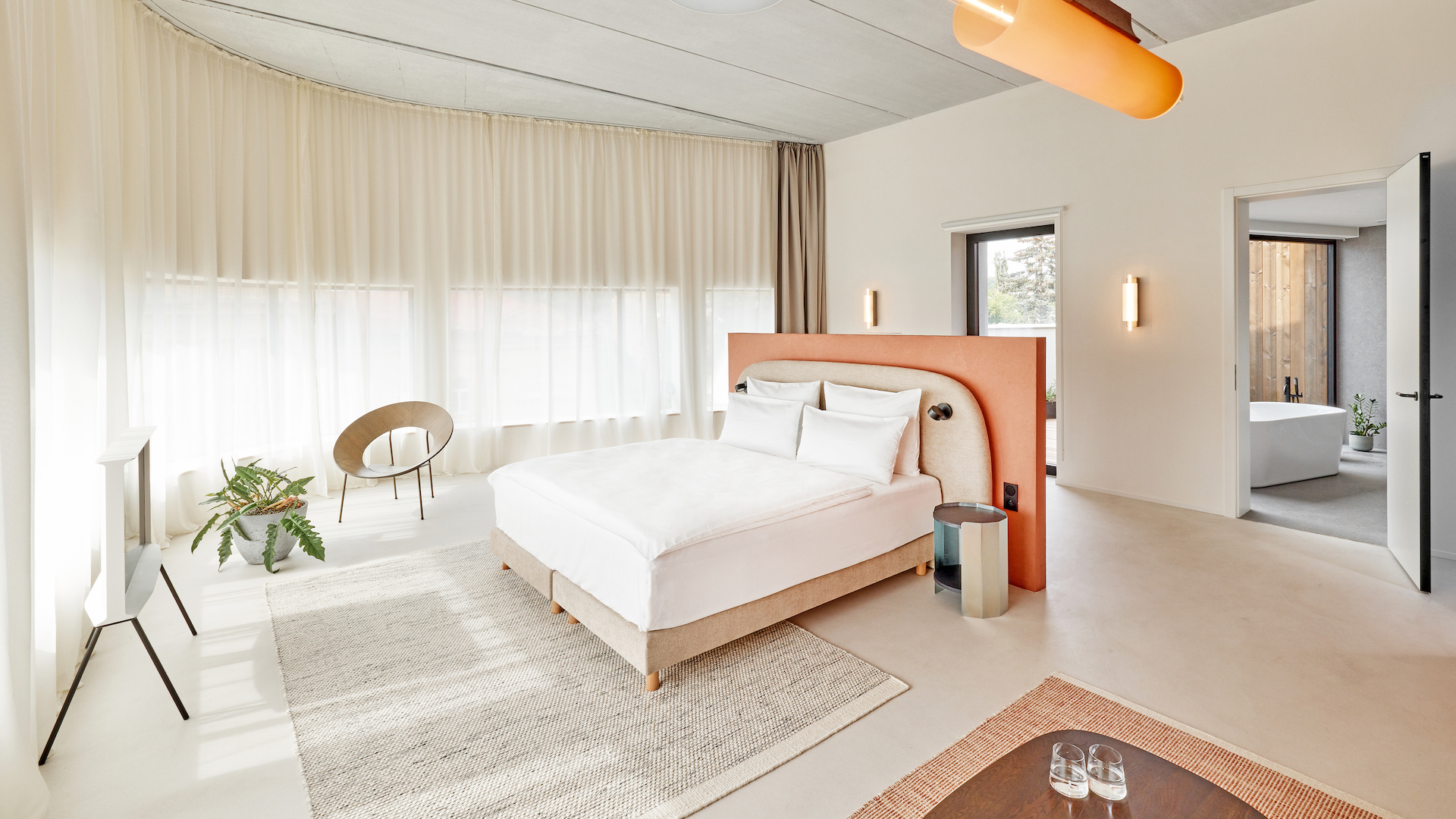 Reservation
Pick your dates and number of guests
---
---
---
---
Unusual, fundamental and charming. This is precisely the space of the newly reconstructed Hotel Perk in the centre of Šumperk, which brings back the former glory of the functionalist Grand with its legendary arched corner. Lovers of quality architecture and world design will find it to their liking. Shapes, colours, structures, light and the overall aesthetic concept make Perk a unique place on the Czech hotel industry map worth experiencing. Intimately, without words and perhaps right in the luxurious presidential suite on the roof of the building.
In addition, there are 34 rooms with 70 beds on three floors, a lobby and modern conference facilities, including a terrace with 50 seats and a private kitchen. So, if you're planning a corporate event or an important business dinner, put Šumperk on your map, pack your hiking boots, and get ready to win. In Perk, you close every deal.
Read more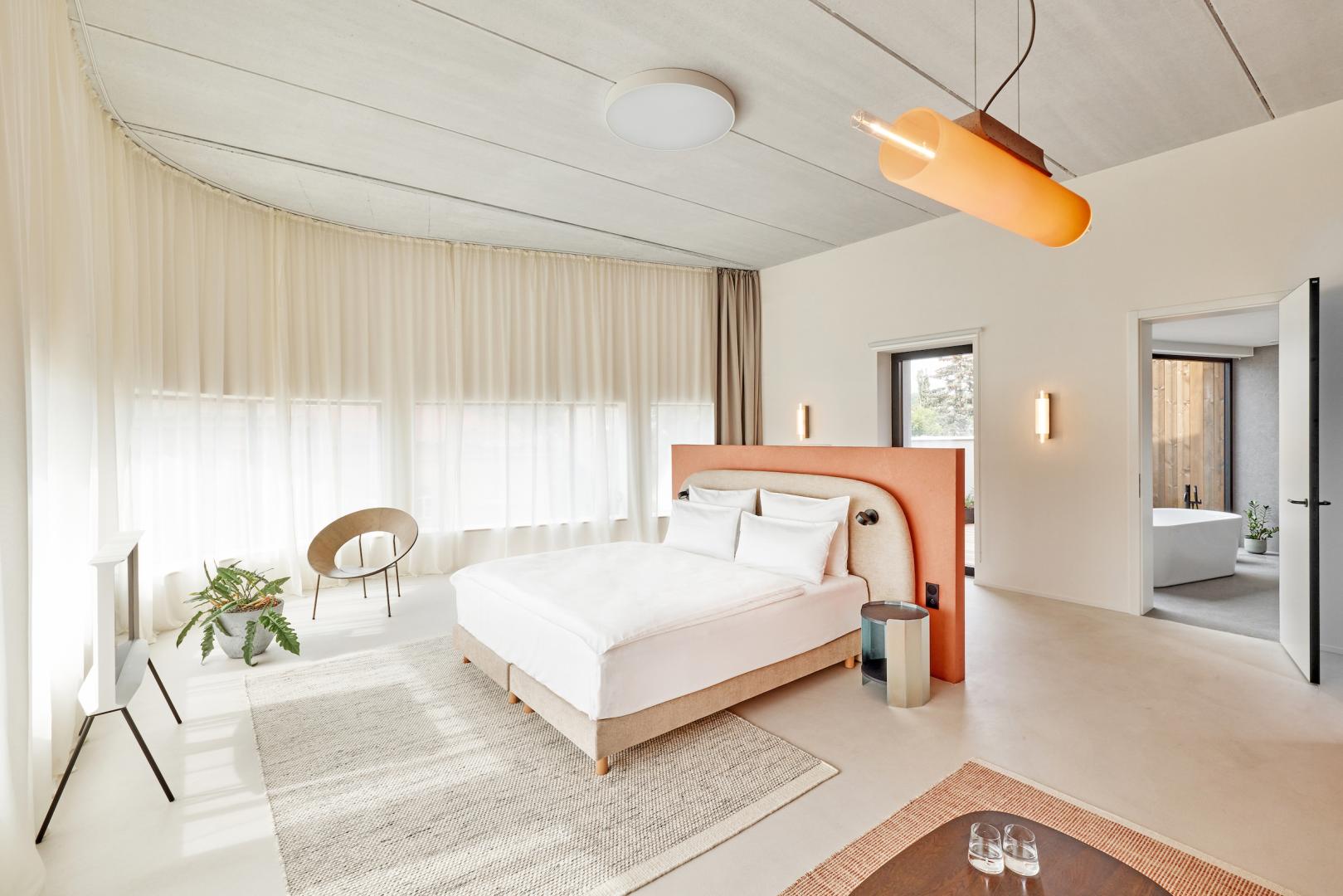 Rooms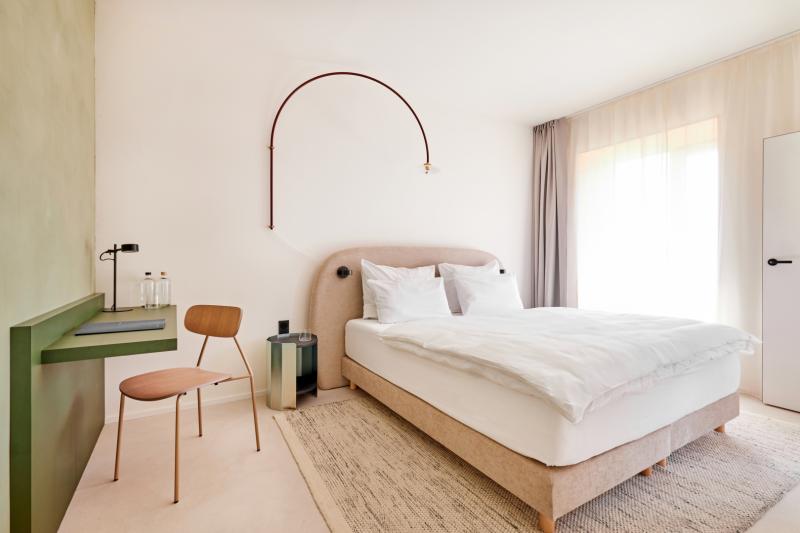 Perk Double
Max. 2 guests
Our tips
Jeseníky on a plate
Part of the hotel, not only for the guests, is a restaurant with a pastry shop, where the chef Jan Malý will serve you unique dishes made from local ingredients, spiced with love for Jeseníky and respect for the culinary craft.
Mountains full of life
And also questions that you will have to answer yourself. But that's why the Jeseníky Mountains attract you so much. Those deep forests, crystal clear streams and long valleys in all their wildness can be experienced in many different ways: on foot, on bike, on skis or cross-country skis.
Like in the Alps
Take a breath; can you feel it? This is the smell of the cleanest air in Czechia, which the Jeseníky Mountains boast. And you have them a stone's throw from Perk - we tracked it down on purpose: 20 minutes by car, and you are standing under the ski slope.
Close to everywhere
Want tips for a trip? What is worth seeing is the nearby Velké Losiny with its Renaissance castle and the famous handmade paper mill or the Dlouhé stráně pumped storage power plant. But feel free to start your journey slowly: with a good coffee at the local Pikola café on the square.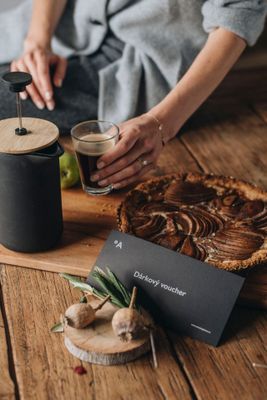 Gift tip.
Give your loved ones an adventure in one of more than 300 amazing places by purchasing a luxurious voucher. The voucher can then be used to pay for your booking.
Vouchers offer
---
---